Exterior Home Improvement New Haven & Hartford County CT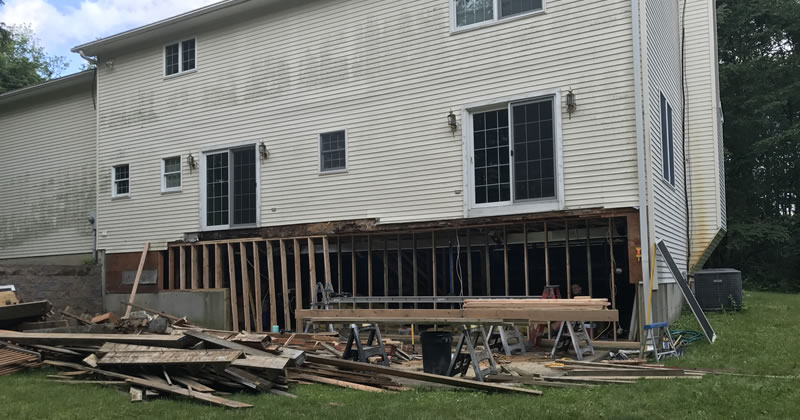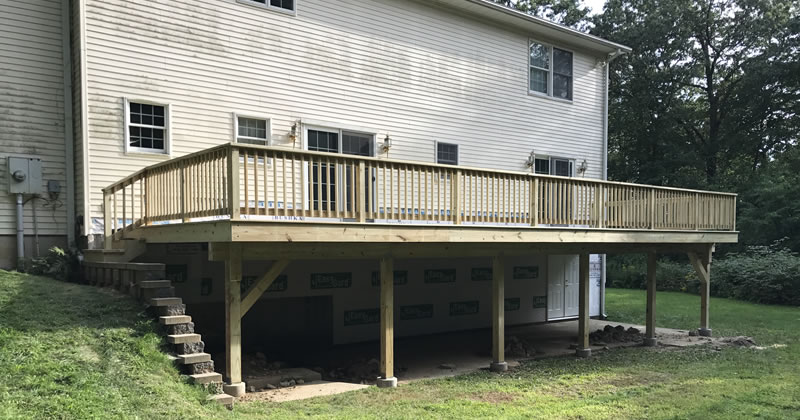 Exterior Home Improvement and Repairs
The exterior of your home is what protects your possessions and your family from the elements.  Your home exterior can also make a statement.  If the your home exterior looks rough it detracts from your properties value.  If your home exterior is in need of repair it could lead to much more expensive issues further down the road if the issue is ignored.
Specialized Carpentry LLC is a top quality exterior home improvement contractor Serving Hartford County and New Haven County, CT.  We specialize in exterior home improvements and remodeling such as installing new windows and doors, building a new deck, and we also complete exterior home repairs.
Exterior Home Remodeling & Repair Services
Stair replacement or repairs
Wood fence construction or repair
Exterior home repairs
Exterior Home Repairs
Has your home been damaged in a recent storm?  Maybe the exterior of your home hasn't been touched in several years and the siding is beginning to show it's age?  Do you have leaks around windows or doors that you want repaired?  There are many small repairs that you might need on your home exterior and the team at Specialized Carpentry can help you with those smaller items that many larger contracting companies don't want to touch.
Exterior Remodels To Help Sell Your Home
One of the reasons we're often called upon by our customers for an exterior remodel is when they are preparing to sell their home.  Improving curb appeal is very important if you want to impress potential buyers and remodeling your home exterior is a great way to make your home more attractive.  Exterior remodels such as replacing siding or repairing broken siding are always a good choice that offer a great return on investment when selling the home.
Other items that help with resale value are the construction of a new deck, new front stairs, or a new front entry door.  These types of projects are something most home buyers can appreciate.
Why Choose Specialized Carpentry LLC For Your Exterior Home Remodeling Project?
When you hire Specialized Carpentry LLC for your exterior home remodeling project you're partnering with a small team of local craftsman.  Both Marc and Tony have over 25 years of experience in the construction and remodeling industry and they'll be the ones working on your project with their own capable hands.
You will deal with either Marc or Tony from the first consultation all the way until your remodeling project is completed.  We have an eye for detail and fine craftsmanship, we are clear communicators, we keep a clean job site, and we always aim for complete customer satisfaction with every project.
If you'd like an estimate for your exterior home remodeling project please give us a call (203) 509-0123 or fill out our contact form and we'll get right back to you.